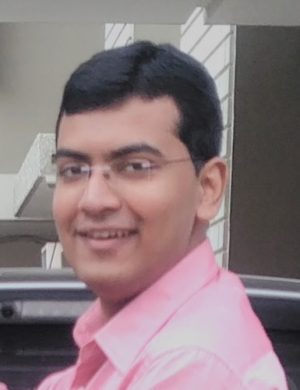 CO-FOUNDER & MANAGING DIRECTOR
Harshit is an experienced writer, economist, politics and policy expert, proficient in developing frameworks, implementing projects and policy interventions. Skilled in research, management, feature writing and public speaking. He holds a MPhil degree in economics and finance from the University of Portsmouth and a MA degree in economic policy from the Kingston University London.
Prior to starting this venture 'Growth Guide', he has gained both International and National experience in research. During his studies, Harshit worked as a Research Associate in the University of Portsmouth, United Kingdom and even after returning back to India, his passion for research continued and he worked as a Senior Research Consultant in some of the prominent research agencies.
He has undertaken assignments and projects which involved primary and secondary research, quantitative analysis, statistical modelling, knowledge management and economic impact assessment. He also has an exposure to client engagement and project management. Some of his major works in the area of Economics, Policy making and politics are published in the top journals such as Journal of Economics, Management and Trade, The Empirical Economics Letters, Journal of Policy and Development Studies, British Journal of Political Science, etc.
In addition to the publications, he is currently the reviewer and editor of the famous ABDC ranked Journal such as Journal of Qualitative Research in Financial Markets (Emerald Publishing), Indian Journal of Finance and Banking, etc.
This multi-level exposure to key problems allows him to envisage and develop solutions that are holistic and multi-faceted. His expertise provides a vision to 'Growth Guide' and helps the team to smoothly execute the projects.